Based in Madrid, Tandem Films will act as a bridge between Latin America and Europe, developing and producing projects with ambition to reach out at the international market. We are a company interested in modern storytelling and strong, relevant characters, with the vision to create timeless audiovisual fiction.
The company was founded by producers Pablo Bossi and Cristina Zumárraga, who bring a combined experience of decades in the international co-production market and especially upscale projects. Tandem Films produces fiction films, animation and TV series for a global audience.
Tandem Films is keen on venturing in search of true talents, inside and outside our borders, so each project provides a rich and singular outlook.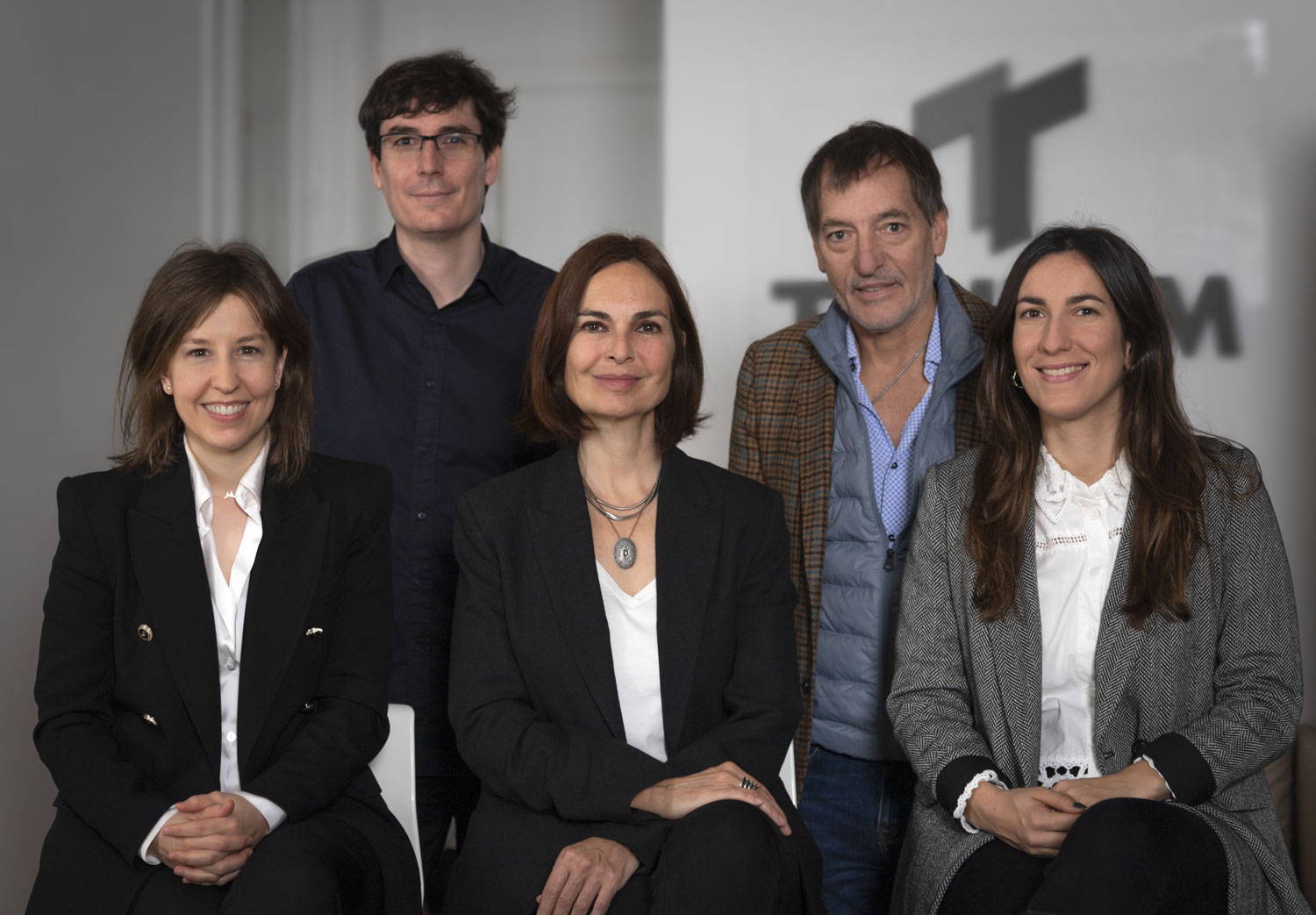 CRISTINA ZUMÁRRAGA
PRODUCER
MARTA HERNÁNDEZ
FINANCIAL DIRECTOR
ALMA GIMENA BLANCO
PRODUCTION COORDINATOR
DIEGO LÓPEZ
HEAD OF DEVELOPMENT
CHRISTIAN MEDRANO
DEVELOPMENT ASSISTANT
ALBA CUBERO
PRODUCTION ASSISTANT
SONIA DE LA PAZ
ACCOUNTANT
ALBA LÓPEZ
PRODUCTION ASSISTANT